Hallberg-Rassy 310
Description
"THE DREAM YACHT WITHIN REACH"
A Hallberg-Rassy is by far the number one brand most sailors dream of. The Hallberg-Rassy 310 is the dream yacht within reach.
Work with Yachts-Asia.com!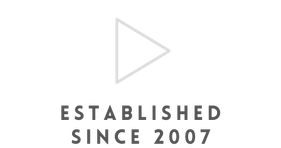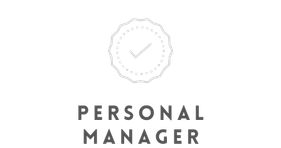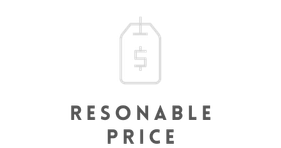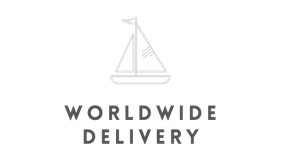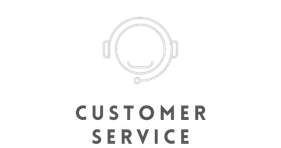 EASY TO HANDLE
The Hallberg-Rassy 310 is easy to sail with her contemporary hull lines and modern sailplan with only slightly overlapping genoajib or optional selftacker. A Code Zero or gennaker may be flown between the masthead and a removable bowsprit. An under-deck mounted genoajib furler Furlex TD is standard equipment.
Also a powerful backstay tensioner with 1:24 purchase is standard equipment. The top shrouds and the lower shrouds are separated to individual chainplates, to allow easy passage on deck and good sheeting of the genoajib. The cockpit is generous and over 2.35 m long. There is easy access to the boat when entering from the transom.
Hallberg-Rassy typical features such as the windscreen, integrated rubbing strake and a lead keel on a proper bilge come without saying.
BRIGHT AND ROOMY INTERIOR
The interior is bright and unusually roomy for her size. There are fourteen light inlets in total; there are four skylights, of which two are in the saloon. All nine portlights are opening and the same size as the Hallberg-Rassy 43 Mk II. The locker doors are flush and have invisible hinges.
The saloon is sensationally long and wide for the boatsize. Both the L sofa and the straight settee are a full two meters long. The mast support is in direct conjunction with the main bulkhead and does not obstruct the saloon.
SEAGOING GALLEY
The seagoing galley does not interfere with the natural flow through the boat. Someone working in the galley does not obstruct the access to the aft cabin. There are deep double sinks and a fridge with a basket to organize small items. The countertop is solid Corian composite stone.
Both the aft and forward cabins are generous. The aft cabin has two opening portlights and a hanging locker. The berth is 206 cm long, 143 cm in the wide end and 100 cm at the footend. The forward cabin benefits from its own vanity and hanging locker.
The toilet compartment has excellent ventilation with opening portlight and skylight. The skylight is fitted with milk coloured glass to obscure view but allow light through. The countertop and sink are solid Corian composite stone.
TEAK TOE RAIL
The deck to hull joint is laminated together before the interior is built in and this gives an unbeatable torsional strength factor. The toerail has a teak capping and the rainwater is drained in hoses under the waterline to prevent streaks on the hullside. The sturdy mooring cleats are positioned on top of the toe rail.
RACING & SALES SUCCESS
Although the Hallberg-Rassy 310 is a true cruiser, she has showed her good sailing performance by winning her category in the World's largest inshore race, Tjörn Runt. She won among 68 boats. The Hallberg-Rassy 310 has instantly sold well to a wide range of countries on several continents.
Yachting Monthly, March 2010 issue, in their 24 hour test of the Hallberg-Rassy 310 says: Hallberg-Rassy is leading, not following After 24 hours of barnstorming sailing in winds of up to 40 knots, finally the 310 behaves like a lady. She felt gloriously responsive, easily controlled and well weighted. Main and jib were easily managed, which is quite something in our test conditions. Finding the right balance was simple and we were able to make any tweaks from the cockpit. The saloon is huge, with amazing light and ventilation. Two hatches and four large, opening sideports bathe the interior with light and air. There are thoughtful details like the small pressurized water reservoir so the pump doesn't fire up at the slightest twitch of the tap. She is a good looking boat. The sheerline sweeps gracefully up to the bow, improving volume below the foredeck and softening the look of the coachroof. Coamings and windscreens enclose the cockpit, creating a secure feeling and keeping you dry. Above the huge cockpit locker to starboard, there's another simple idea we liked – the nav light switches are built into the coaming, beside the autopilot and engine controls. You don't have to yell below to get them turned on. Had we needed to move forward, there's an excellent handrail on the side screen, handrails running the length of the coachroof and deep, teak-capped toerails. We also liked the bronze scupper drains that empty any shipped water below the boot top to prevent streaky topsides. Moving forward, between the cap shrouds outboard and the genoa tracks and lower shrouds inboard, is simple and secure. She's quick, pretty and the space below is remarkable in a yacht of this size. Construction is up to the standards you would expect of Hallberg-Rassy This is a hugely entertaining yacht – fast and fun, spirited but secure, comfortable and capacious, impeccably built and, because of the name, sure to hold her value. Read the full report in the March 2010 issue of Yachting Monthly.
Bådnyt, Denmark, writes in their test report: "Hallberg-Rassy's little stroke of genius. The Swedes have created a new boat which definitely will be among the very hottest news during 2010. The main cabin seems gigantic, considering that we are onboard a 31 foot boat. To our great surprise, the boat is exceptionally easily driven in the light winds of our testing day. The steering is exact and direct, and even in these light winds the boat reacts both quickly and in a surprisingly lively way."
Yacht, Germany: "Well conceived and engineered concept, excellent quality of build, high longevity and - in addition - great fun!"
Seilmagasinet, Norway, testing the Hallberg-Rassy 310: "You cannot avoid being impressed by Hallberg-Rassy. The new 31 footer from the yard is just as lavishly built with the same excellent finish as their flagship, the HR 62. As a rule, the boatyards put less attention to details and solutions in the smaller boat models. This is a result from the market in this segment usually asking for a low price. Not so the Hallberg-Rassy yard. Instead, this new model features all the style and finish that normally is found in their bigger models, making the 310 a "small jewel" of a boat. And jewels, as we know, do cost... To build a 31 footer in this way is brave. Just brave. This is great to see. And great to sail it is too, evidently, since it won its class in the Tjörn Runt regatta. A very welcoming atmosphere meets you below decks, and even if much woodwork has been used in the interior, the impression is one of light and air. Like on the bigger models, there are two skylights in the superstructure above the main cabin, and large windows on the sides of the superstructure. You also get a feeling of good volume below deck, and this has been achieved by a stroke of genius: the galley has been placed in an angle below the cockpit. This provides a large galley with lots of stowage room, without giving the feeling of cramped quarters below the cockpit well. Bearing the sharp bow in mind, it is also surprising to find how successfully the fore cabin has turned out. The Hallberg-Rassy 310 has its price tag, but we dare say that few, if any 31-footer is that lavishly and well built out as this yacht."
Hull and Deck
Hand lay-up GRP hull, insulated above water line with Divinycell closed cell PVC-foam against heat and cold. Integrated rubbing strake with brass strip. White hull with blue decorative band in gelcoat. Isophtalic gelcoat and a protective vinylester based barrier coat between the gelcoat and the GRP. Under the mast support there is a steel beam cast into the hull stiffener. Strong under floor reinforcements, bonded with composite. Lead keel with reinforcement bolted on with nine M 20 stainless steel bolts. The stainless steel rudder shaft is carefully mounted with two self aligning bearings for low friction in all situations. Strong engine foundations of GRP for effective sound insulation. Deck and coachroof areas and also cockpit are of sandwich construction, solid in parts, laminated to the hull.
Deck and deck fittings
Toerail, cockpit seats, cockpit floor and bathing platform have top quality teak laid in silicon rubber. Strong stem head fitting with integrated anchor roller. Chain locker with asymmetric opening. Two strong stainless cleats forward, aft and midships, all bolted with four bolts each. Double stainless lifelines. Teak handholds on the coachroof. Two scuppers on each side which drain rain water overboard under the waterline to prevent dirt strips on the hull. Deck inlets for water and diesel tanks are on opposite sides to avoid errors. Genoajib tracks with blocks. Genoajib block adjustable from the cockpit. Genoajib chrome winches, size 40 C. Two 30 C winches in the cockpit for halyards. The halyards are hidden under the sliding hatch garage. Four skylight hatches; two to the saloon, one in the heads and one in the forward cabin. Eight aluminium framed port holes, all of these are opening. Pulpit and pushpit have opening for easy access on board. Integrated bathing platform in transom.
Cockpit
2.04 m / 6' 8'' long cockpit (2.36 m / 7' 9'' to the washboards). On starboard side there is a generously sized, dry stowage locker. Tiller steering. Single lever engine control. Panel for engine instruments in alcove in sb cockpit coaming within easy reach for helmsman. There is a separate gas locker with stowage for two optional 6 kg PK6 gas cylinders. Strong windscreen with side handholds, opening centre section and sprayhood over front part of cockpit. The sprayhood can be rolled away neatly into a protective cover. Sliding hatch of transparent milk coloured acrylic glass with teak handhold. Two washboards in natural teak, the upper one louvered for ventilation. The washboards store in the cockpit locker.
Mast and rigging
Double spreader deck stepped rig by Seldén. Top shrouds and lower shrouds are separated on deck for easy passage and easy sheeting of the genoa jib. The mast is supported by a solid mahogany support that is located in conjunction to the main bulkhead and consequently does not disturb the saloon area. Furthermore, there is a steel beam cast into the hull stiffener area under the mast support. Main boom with outhaul and two single line reefs, controlled in the cockpit. Under-deck genoajib furling and reefing system. Backstay tensioner with 1:16 purchase. Spinnaker boom track and preparation for spinnaker boom topping lift are supplied as standard. Generous dimensions of standing and running rigging avoid fatigue during unrestricted ocean sailing. Furlex TD genoajib furler with furler drum mounted under deck. Turnbuckles from Seldén. Windex wind indicator on mast top. Mainsheet and genoa jib sheets. Lines to lower spreader for courtesy- and club flags.
Sails
25.5 m2 mainsail and 21.7 m2 furling genoajib made from dacron in special Offshore quality by a leading sail maker. Two reefs in main, battens and coded sail bags.
Accommodation details
All interior woodwork in light mahogany matt silk finish. Flush locker doors with ventilation above and invisible hinges. Floor is varnished wood with inlaid holly strips. Saloon ceiling has panelling with mahogany strips and ceilings in remainder of boat have light lining. Cushions on all berths sandwich foam, 10 cm harder and 2 cm softer on top, totally 12 cm / 5'' thick and resting on unvarnished, well ventilated boards to avoid condensation. Many handholds. All portholes are fitted with curtains. Curtains also under the skylights in the saloon and forward cabin.
Saloon
The settee offers comfortable seating. On port side an L shaped 2.00 m / 6' 7'' long sofa, on starboard a straight 2.00 m / 6' 7'', with backrests with upper hinges such that the whole width of the berth can be used for sleeping accommodation. Between the settees a strong table with foldable sides. Top opening bar in the table. Vanity on port side with electric panel. Headroom in saloon 1.86 m / 6' 1 1/2''.
Galley
Big working surface in solid composite mineral material with strong, all round fiddle rail. Carefully insulated icebox with Isotherm electric compressor for chilling and a basket for small items. Extra deep, double sink. Two burner gas cooker with oven, well gimballed with fiddle rails and locking device for oven door and also for the cooker when in use in the marina. Electric lighting of burners, no matches are necessary. Safety switch on gas pipe. Crockery locker and cutlery drawer. Bread board. Room for saucepans and other kitchen utensils. There are special places for the waste bin and other items.
Heads Compartment
Bulkheads and lockers in white laminate. Teak grating. Wash basin and countertop in solid composite mineral stone material. There is a large mirror. Strong, reliable pump action toilet. 50 litres holding tank, emptied by gravity or by deck pump out. Cupboard below the washbasin. Ventilation through opening skylight and side portlight. The skylight is milk coloured, to obscure views but allow light through.
Forward Cabin
Two 2.06 m / 6' 9'' long berths, foot end 36 cm and aft end 176 cm wide. Generous stowage above and below and in addition a vanity to starboard and a hanging locker aft of the vanity. Opening skylight with curtain under.
Aft Cabin
The aft cabin has a hanging locker and a comfortable double berth, size 2.06 m where it is longest and 2.01 m where it is shortest. 1.43 m wide where it is widest and the foot end 1.00 m. Stowage room below and above.
Engine
Engine: Volvo Penta D1-20 with saildrive. 3 cylinder engine, 13.8 kW/19 HP, measured at crank shaft. Mounted with three rubber feet on strong foundations and saildrive to reduce vibration and noise. Twobladed folding propeller. Water-cooled rubber exhaust pipe. Freshwater cooled engine. The engine is served by a separate 62 Ah 12 V starter battery. Panel with keyless start in the cockpit. Power switch for the engine start inside with a removable key for safety. 115 A alternator. There is a large filter for cooling water.
Diesel
Approximately 100 litres / 26.8 US gallon. The tank is filled through a deck inlet. Between tank and engine there is a further large water and coarse filter in addition to the one on the engine. The cruising range in calm waters at cruising speed (2/3 of full RPM) is approximately 388 nautical miles with the stqandard 2 bladed folding propeller and 412 nautical miles with the optional Gori 3 bladed overdrive propeller.
Water
Water capacity is approximately 200 litres / 53.6 US gallon. There is a water gauge. Filling of water tank is through deck inlet. There are two bilge pumps; one manual and one high capacity electric emergency bilge pump that is floodable. Both are operated from the cockpit.
Electricity
Two separate circuits, one with 12 Volt and 62 Ah start battery for engine start and 12 Volt 62 Ah for general use on board. Charging of batteries is by 115 Amperes alternator from engine. Mainly halogen lighting is used and is located in all the important positions. There are adjustable lights above berths and settee. 12 V electric sockets and electric panel with circuit breakers at saloon vanity. There is a water and diesel meter. International LED navigation lights and steaming light for low power consumption. The electric panel has provision for additional outlets. A wiring diagram is supplied with each boat.
Refrigeration
An Isotherm refrigeration with electrical Danfoss compressor unit is fitted for the fridge. The unit is economical to run and is operated from the 12 Volt supply.
Instrumentation
Above the sliding hatch a Raymarine i50 Tridata with triducer for speed, depth and water temperature. Magnetic compass. RPM-meter and engine hours counter for engine start in the alcove in the cockpit coaming. Tank meters for fuel and fresh water, located at the electric central at the saloon vanity.
Ventilation
Four hatches, eight opening port holes, companionway washboards, two Dorade vents in the saloon.
Steering
High gloss varnished moulded wooden tiller. The rudder has double self-aligning bearings for low friction in all situations.
Safety and General
All outside skin fittings are speedily and securely sealed by using ball-valves with Delrin-sealer. Double hose clips are used under water. For the toilet special non-diffusing hoses are used. All electric cables are, where possible, laid in special tubes and where this is not possible, cables are safely loomed away from the hull. There are large limber holes so that any water can easily drain to the bilge. Inspection hatches for easy access to the bilge, sea cocks and speed/depth transducer. Two fire extinguishers; one fitted to the saloon table and one in the aft cabin.
Type of Finish
The interior is treated with a silk finish varnish. The underwater hull has two applications of epoxi primer and two coats of antifouling.
Certification
The boat is CE certified by DNV-GL (Det Norske Veritas-Germanischer Lloyd) and a CE plaquette for category A (unlimited ocean voyages) is supplied.
Loose Equipment
Flagstaff
4 Fenders, 55 cm / 22''
4 Mooring lines 10 m / 33', 16 mm
Two winch handles; one long and one short.
Modifications reserved.
Chosen extra equipment may affect this standard specification.
Drawings are for orientation only. Measurements are not to be taken from these drawings.
Drawings show optional equipment.
SAIL READY PACK
Navigator pack B&G or Raymarine
OneSails sail pack Dacron; tri-radial cut, full batten mainsail with Selden sliders, furling jib
Lazy bag with lazy jacks
Electrical windlass 1000W with additional battery (95Ah)
Anchor Lewmar "Delta", with 50m galvanised chain
Windlass control unit with chain counter
PURE PERFORMANCE
PURE PERFORMANCE VAIL (Vacuum Assisted Infusion Lamination) hull and deck with vinyl ester resin, lightweight interior furniture is built with a combination of Oak veneered plywood with EcoTwin board and occume lighter weight plywood used in low wear areas, composite main bulkhead, jib sheet outhaul & inhaul, Performa Harken winches upgrade, 2x genova halyard, Dyform standing rigging, Dyneema running rigging, split backstay with cascade system
OneSails sail pack
Hydra-net spectra tri-radial cut, full batten main sail, with Selden sliders, furling jib
Gennaker sail
Performance T-shape 2.35m composite keel upgrade (iron fin/lead bulb)
More catamarans, yachts and boats