Hallberg-Rassy 372
Description
WINNER OF EUROPEAN YACHT OF THE YEAR - LUXURY CRUISER
The Hallberg-Rassy 372 is optimized for comfortable and fast family cruising. She will take you anywhere, anytime. Compared to the Hallberg-Rassy 37, the 372 is only a few centimetres longer, is 5 cm wider and has a fuller transom. The canoe body is slightly shallower and the keel slightly deeper and lighter. The aft and mid sections of the hull are flatter and the bow section sharper. The sheer line is more pronounced. The modern sailplan is easy to handle. The yacht breathes graceful elegance.
Hallberg-Rassy may be best known for its centre cockpit boats, but over 5 800 of so far 9 500 built Hallberg-Rassys have an aft cockpit. The aft cockpit 372 is in every aspect an all-new Frers design and is not based on the centre cockpit Hallberg-Rassy 37.
Work with Yachts-Asia.com!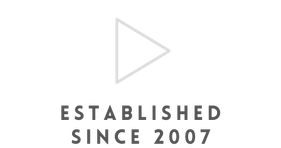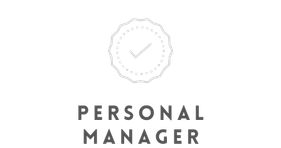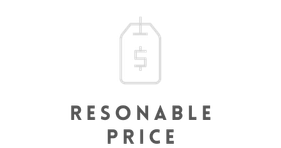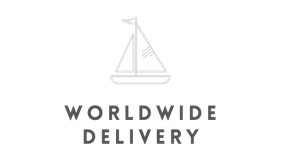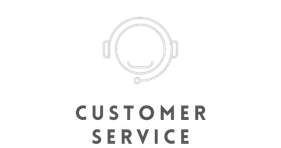 A MODERN SAIL PLAN
The mast is 1.05 m taller than on the 37. The modern sail plan is made for easy handling, with its greater mainsail and only slightly overlapping genoajib. There is an option of self tacking jib. A powerful backstay tensioner is fitted as standard. The rig has triple swept-back spreaders, the top shrouds go out to near the toe rail and the lowers are positioned to the superstructure for easy passage on deck, and for easy sheeting of the foresail. An optional Code Zero or gennaker is flown between the masthead and a removable bowsprit. Frers' speed prediction diagram indicates that the Hallberg-Rassy 372 is even faster than the 40, which is recognized as a fast yacht.
Test winner
In the Norwegian yachting magazine Seilas, there was a big comparison test between 8 modern 37 footer. Test winner was the Hallberg-Rassy 372.
WELL PROTECTED COCKPIT
The aft cockpit is generous and the leather covered steering wheel is a large 122 cm. The steering is directly linked, for a precise sailing experience. Halyards are hidden under the coach roof and are handled by two winches on the cockpit coaming, not on the exterior chart tables. This solution makes it possible to achieve Hallberg-Rassy typical Push Button Sailing with optional electric halyard and control winches, without disturbing the interior, even with a traditional non-furling mainsail. There are two big exterior chart tables in teak. It goes without saying that the cockpit is well protected by a windscreen that melts perfectly into the lines of the yacht.
CLEAN AND UNCLUTTERED DECK LAYOUT
There are no less than five large deck hatches, all flush mounted so that the glass is level with the coach roof. The opening deck hatches to the toilet room and the aft cabin are milk coloured, to allow light but no view into the cabin.
The genoajib furler has an under deck mounted drum to get clean deck lines. Also the optional electric anchor windlass is mounted under deck. The distance between the windlass and the chain storage is essential for a self-stowing chain and this is achieved by the Hallberg-Rassy 372's special design and layout arrangement.
BRIGHT AND INVITING INTERIOR
Below deck the interior is roomy and bright. There are two deck hatches in the saloon. All side port lights are opening and the same large size as on the Hallberg-Rassy 54. The galley is big, U shaped and seagoing. The galley worktop is in a solid composite stone material. Both sofas in the saloon are a full two metres long. The roomy head is equipped with a wet locker and has a separate shower with PlexiGlass doors. The forward cabin is extremely large and generous. The v berth is 210 cm long, 68 cm wide at the foot end and 202 cm in the aft end. There is a seat, two hanging lockers and two vanities in the forward cabin. The aft cabin also has a comfortable and unusually wide double berth.
GENEROUSLY SIZED ENGINE
The engine is a generously sized 44 kW / 60 HP 4 cylinder Volvo Penta with a range under engine of approximately 845 nautical miles at 2/3 throttle, 6 knots, with the optional Gori propeller with overdrive. Seilas magazine says that "We have never measured such low noise levels before, neither in the cockpit nor below deck. The low rpm gives less noise."
The alternator is as large as 115 A.
SAILS LIKE A DREAM
Already after the first tack it was clear: Hallberg-Rassy 372 sails like a dream! She is quick, stiff, easy to steer in all conditions. She moves gently in the water, always under control. It is great fun sailing her!
Category winner Tjörn Runt
Tjörn Runt is one of the world´s largest inshore races. 471 boats applied 2010. A Hallberg-Rassy 372 won her class. This proves that a comfortable cruiser doesn't need to lack in performance.
International success
The Hallberg-Rassy 372 has quickly proved very popular all over the world. She has in short time already won buyers from Denmark, England, Finland, France, Germany, Holland, Italy, Japan,Norway, Russia, Scotland, Sweden, Switzerland and the USA.
"In light airs it is obvious how easy and responsive it is to steer her. In fresh winds on the other hand she shows great stiffness."
"The Hallberg-Rassy 372 sails so well that many people will have to revise their view of the well-known Swedish sailboat brand. The sailing performance is impressive. We keep 7 knots boatspeed against the choppy seas coming towards us. The boat is moving remarkably smooth through the confused waves. We are making good speed, and the cockpit stays totally dry. After half an hour of hard tacking, we can bear away and get a broad reach towards the archipelago of Väderöarna, located about 30 nautical miles to northwest. The boat is surfing along in eight-nine knots, with no problems for the helmsman to keep her on course. We take out the reef and increase the speed to 11.5 knots. Hallberg-Rassy 372 has it all: a large galley, a great saloon, a grand forward cabin, large chart table and a decent head. All the portholes can be opened and large skylights let lots of light in and gives airiness under deck. The interior is filled with smart and practical details, so well known to the Hallberg-Rassy concept. The boat is built to live on. There is plenty of storage room and every available space is being used. The following morning the wind has changed to North West and slackened to 8-10 knots. After a splendid sunrise we cast off and set the furling gennaker. Once again we experience the great sailing capacities of the Hallberg-Rassy 372. We soon pick up speed and get a nice broad reach of 6-7 knots heading south. Sailmaker Westfal is impressed with the acceleration in this light wind. The wind dies after a while so we start the engine. It runs very silently. We have never measured such low noise levels before, neither in the cockpit nor below deck. The low rpm gives less noise. Hallberg-Rassy 372 is a fast and fun sailing boat, without sacrificing all the live-aboard comforts."
"Hallberg-Rassy 372 is a cruiser who matches the performance cruisers in speed and sailing performance. This has all the Hallberg-Rassy's well known qualities, but in a more modern package. It's seaworthy, fast and comfortable."
"Fantastic sailing performance in rough seas; there is no vibration, no bumping, you feel only the powerful surfing through the waves - this is luxury sailing, with good feeling on the helm. She is a bluewater-yacht, but sails nearly as well as a performance cruiser; build quality as expected."
Hull and Deck
Hand lay-up GRP hull with a vinylester based barrier coat. The hull is insulated above water line with Divinycell PVCfoam against heat and cold. Integrated rubbing strake with brass strip. White hull with blue decorative band in gelcoat. Under the mast support there is a steel beam moulded into the hull stiffener. Strong under floor reinforcements, bonded with composite. Lead keel with reinforcement bolted on with eleven M 24 stainless steel bolts. The stainless steel rudder shaft is carefully mounted with two self aligning bearings for low friction in all situations. Strong engine foundations of GRP for effective sound insulation. Deck, coachroof areas and cockpit are of sandwich construction, solid in parts, laminated to the hull.
Deck and deck fittings
Deck, toerail, cockpit seats, cockpit coaming, cockpit floor, and bathing platform have top quality teak laid in silicon rubber. Strong stem fitting and anchor roller. Under-deck shelf prepared for optional electric anchor winch (windlass, chain and bow anchor is an extra). Stowage beneath for fenders and lines. Two strong stainless cleats forward, aft and midships, all bolted with four bolts each. Double stainless lifelines. Two scuppers on each side which drain rain water overboard just above waterline to prevent dirt strips on the hull. Genoajib and mainsheet tracks with blocks. Genoajib block adjustable from the cockpit. Selftailing genoajib chrome winches, size 50 CST. Two 30 CST winches in the cockpit for halyards. The halyards are hidden in channels under the coachroof. Five flush-mounted skylight hatches; two to the saloon, one in the heads, one in the aft cabin and one in the forward cabin. Eight aluminium framed port holes, all of these are opening. Pulpit and pushpit have opening for easy access on board. Integrated bathing platform in transom.
Cockpit
On starboard side there is a generously sized, dry stowage locker. Wheel steering with big 122 cm diameter leather covered steering wheel. Single lever engine control. Panel for engine instruments in the steering pedestal within easy reach of helmsman. Alcove in the port side cockpit coaming. There is a separate gas locker accessible from the bathing platform with stowage for two optional 6 kg PK6 gas cylinders. Strong windscreen with side handholds, opening centre section and sprayhood over front part of cockpit. The sprayhood can be rolled away neatly into a protective cover. Sliding hatch of transparent milk coloured acrylic glass with teak handhold. On either side of this sliding hatch there are useful teak covered work surfaces, ideal as chart tables, etc. Chart tables and washboards in natural teak. Two washboards, the upper one louvered for ventilation. The washboards store in the cockpit locker.
Mast and rigging
Triple spreader deck stepped rig by Seldén. The mast is supported by a steel support with a mahogany cover. Furthermore, there is a steel beam moulded into the hull stiffener area under the mast support. Main boom with outhaul and one reef controlled in the cockpit, plus a second reef controlled at the forward end of the boom. Both reefs are single line reefs. Under-deck genoajib furling and reefing system. Seldén rodkicker. Tackle backstay tensioner. Generous dimensions of standing and running rigging avoid fatigue during unrestricted ocean sailing. Turnbuckles from Seldén. Deck light. Windex wind indicator on mast top.
Sails
Mainsail and furling genoajib made from dacron in special Offshore quality with leather reinforcements from Elvström Sails, Denmark. Two reefs in main, battens and coded sail bags.
Accommodation details
All interior woodwork in light mahogany matt silk finish. Locker doors with rounded edges and ventilation above. Floor is varnished wood with inlaid holly strips. Saloon ceiling has panelling with mahogany strips and ceilings in remainder of boat have light lining. Cushions on all berths in sandwich foam, 10 cm harder and 2 cm softer on top, totally 12 cm / 5'' thick and resting on unvarnished, well ventilated boards to avoid condensation. Handholds are in all the right positions. All portholes are fitted with curtains. Curtains also under the skylights in the saloon and forward cabin.
Saloon
The settee offers comfortable seating. On port side an L shaped 2.00 m / 6' 7'' long sofa, on starboard a straight 2.00 m / 6' 7'', with backrests with upper hinges such that the whole width of the berth can be used for sleeping accommodation. Between the settees a strong table with foldable sides. Top opening bar in the table. Headroom in saloon 1.92 m / 6' 3 1/2''.
Galley
Big work top in Corian with strong, all round mahogany fiddle rail. Carefully insulated fridge with Isotherm electric compressor for chilling and a basket for small items. Extra deep, double sink. Two burner gas cooker with oven, well gimballed with fiddle rails and locking device for oven door and also for the cooker when in use in the marina. Electric lighting of burners, no matches are necessary. Safety switch on gas pipe. Crockery locker and cutlery drawer. Bread board. Room for saucepans and other kitchen utensils. There are special places for the waste bin and other items.
Heads Compartment
Bulkheads and lockers in white laminate. Teak grating. Wash basin and countertop in Corian. There is a large mirror. Separate shower with plexi glass doors. Shower water drained by pump directly overboard without going into bilges. Hand switch for shower pump for utmost safety. Strong, reliable pump action toilet. 70 litres holding tank, emptied by gravity or by deck pump out. Cupboard below the washbasin. Ventilation through opening deck hatch and side portlight. The deck hatch has milk coloured glass to allow light but obstruct view into the heads. There is a wet locker.
Forward Cabin
The forward cabin is spacious and has a seat for dressing and undressing. Two 2.12 m / 7' long berths, foot end 68 cm and aft end 204 cm wide. Ample stowage above and below and in addition a number of lockers. Two hanging lockers and two vanities. Opening skylight with curtain under.
Chart Table
A comfortable chart table seat with spacious chart table. Electric panel to the right of the navigator. There are drawers and stowage slots as well as a pencil holder.
Aft Cabin
Aft cabin has a hanging locker and a comfortable double berth, size 2.09 m where it is longest and 2.03 m where it is shortest. 1.45 wide where it is widest and the foot end 1.07 m. Stowage room below and above.
Engine and Engine Room
Engine: Volvo Penta D2-60/130S, 44 kW/60 HP 4 cylinder 2.2 Litres cylinder volume. Mounted with rubber feet on strong foundations and saildrive to reduce vibration and noise. Twobladed folding propeller. Water-cooled rubber exhaust pipe. Freshwater cooled engine. The hot freshwater circuit is led into a 40 L / 11 US gallon well insulated hot water tank. Due to the good insulation water remains hot for many hours after the engine has been run. The engine is served by a separate 75 Ah 12 V starter battery. There is a large filter for cooling water. There is an electric engine room fan.
Diesel
Approximately 270 litres / 72 US gallon under the port side saloon sofa. Between tank and engine there is a further large water and coarse filter in addition to the one on the engine. The cruising range in calm waters with clean underwater body at cruising speed (2/3 of full RPM) is approximately 900 nautical miles provided that the optional Gori Overdrive propeller is ordered. (Appx 590 nautical miles with standard propeller)
Fresh Water
Water capacity is approximately 471 litres / 124 US gallon in three tanks, each with a gauge. Centrel tank 106 litres, port side tank 125 litres, sb tank 200 litres and hot water calorifier 40 litres. There is a water gauge. The water goes to a pump distributed to a 40 Litres / 11 US gallon hot water calorifier (heated by 230 V supply and the engine's cooling water) and the cold water system. As soon as a water tap is turned on the water which is under pressure in the pipes starts to flow. As soon as the pressure reduces the electric pump begins to work, and will continue until the pressure is built up again after closing tap. Filling of water tanks is through deck inlet. There are two bilge pumps; one manual and one high capacity electric emergency bilge pump that is floodable.
Electricity
Two separate circuits, one with 12 Volt and 75 Ah start battery for engine start and 12 Volt 240 Ah deep cycle flat plate traction batteries for general use on board. Charging of batteries is by 115 A alternator from engine.
Good
lighting located in all the important positions. There are adjustable lights above berths and settee. 12 V electric sockets at inner chart table and in the cockpit. Electric panel with circuit breakers at inner chart table. There is a water and diesel meter. International LED navigation lights and steaming light for low power consumption. The electric panel has provision for additional outlets. A wiring diagram is supplied with each boat.
Refrigeration
An Isotherm refrigeration with electrical Danfoss compressor unit is fitted for the icebox. The unit is economical to run and is operated from the 12 Volt supply.
Instrumentation
Above the sliding hatch instruments Raymarine; two i50 for speed, log, depth and water temperature and one analogue i60 Wind. On the steering pedestal: compass, RPM-meter, engine hours counter and oil pressure indicator. Tank meters for fuel and fresh water, located at the electric central above the inner chart table.
Ventilation
Five hatches, eight opening port holes, companionway washboards, two vents in the saloon.
Steering
Wheel steering with twin spoke 122 cm leather covered stainless steel steering wheel. Direct link transmission for direct and exact feel. Emergency tiller. Illuminated compass and single lever engine control. The rudder has double self-alligning bearings for low friction in all situations.
Safety and General
All outside skin fittings are speedily and securely sealed by using ball-valves with Delrin-sealer. Double hose clips are used under water. For the toilet special non-diffusing hoses are used. All electric cables are, where possible, laid in special tubes and where this is not possible, cables are safely loomed away from the hull. There are large limber holes so that any water can easily drain to the bilge. The bilge is accessible by a removable floor panel without having to remove the steps. Inspection hatches for easy access to sea cocks and speed transducer. Three fire extinguishers; one fitted to the saloon table, one in the forward cabin and one in the aft cabin.
Type of Finish
The interior is treated with a silk finish varnish. Interior GRP parts are covered with two coats of topcoat. The underwater hull has two applications of epoxi primer and two coats of antifouling.
Certification
The boat is CE certified by DNV-GL (Det Norske VeritasGermanischer Lloyd) and a CE plaquette for category A (unlimited ocean voyages) is supplied.
Loose Equipment
- Flagstaff - Boat hook - Cockpit table in teak - 4 Fenders - 4 Mooring lines - 15 kg Breeze anchor for transom use - 30 m / 100' warp + short chain for above - Emergency tiller - Main sail cover (not supplied if in mast furling is ordered) - Two winch handles; one long and one short
Modifications reserved.
Chosen extra equipment may affect this standard specification. Drawings are for orientation only.
Measurements are not to be taken from these drawings. Drawings and photos show optional equipment.
SAIL READY PACK
Navigator pack B&G or Raymarine
OneSails sail pack Dacron; tri-radial cut, full batten mainsail with Selden sliders, furling jib
Lazy bag with lazy jacks
Electrical windlass 1000W with additional battery (95Ah)
Anchor Lewmar "Delta", with 50m galvanised chain
Windlass control unit with chain counter
PURE PERFORMANCE
PURE PERFORMANCE VAIL (Vacuum Assisted Infusion Lamination) hull and deck with vinyl ester resin, lightweight interior furniture is built with a combination of Oak veneered plywood with EcoTwin board and occume lighter weight plywood used in low wear areas, composite main bulkhead, jib sheet outhaul & inhaul, Performa Harken winches upgrade, 2x genova halyard, Dyform standing rigging, Dyneema running rigging, split backstay with cascade system
OneSails sail pack
Hydra-net spectra tri-radial cut, full batten main sail, with Selden sliders, furling jib
Gennaker sail
Performance T-shape 2.35m composite keel upgrade (iron fin/lead bulb)
More catamarans, yachts and boats