Bavaria S36
Description
The BAVARIA S36
Let the sunshine in.
Luxury and design combined to perfection
When we do something, we do it well. Really well. Our S-Line is focused on the things that make motor yachting so much fun: high-powered sailing that's also safe and economical, combined with outstanding comfort above and below deck. In short, everything you need for a perfect day aboard a BAVARIA S-Line yacht. Welcome on board.
Work with Yachts-Asia.com!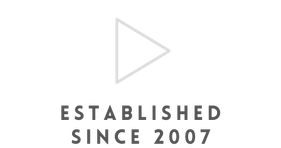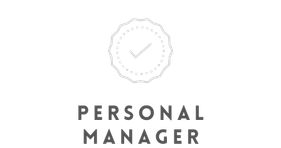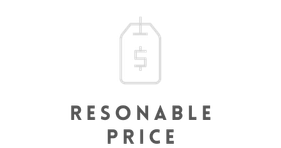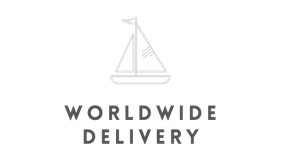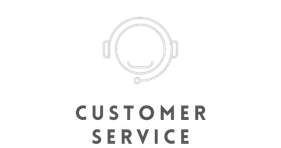 Luxury and design combined to perfection
A luxury owners cabin, a big salon, a pantry with many worktops and a VIP‐cabin.
Tailored to your taste
Below deck the BAVARIA S36 offers a myriad of options. For instance, when it comes to fabric and wood finishes, you can customise the features to suit your personal taste. Regarding materials, and also the wood. But one thing all the materials have in common is that they are top quality. That means well‐being guaranteed – in the spacious galley as well as the comfortable saloon.
The comfortable seating area in the saloon.
The generous galley – beautifully bright, beautifully designed.
Let the sun shine in
The design of every BAVARIA is characterised by our unwillingness to compromise – and the BAVARIA S36 is no exception. This has, for example, resulted in maximum space and ample light in the cockpit area. Everything has been designed to be wonderfully bright and with great attention to detail. The helmstand now has an exceptionally ergonomic design – all the instruments are in sight and intuitive to operate for even greater driving pleasure.
For dreams that come true on the water
The focus in the huge master's cabin is on the bed – and thus on a good and rest‐ful night's sleep. The cabin is designed with understated elegance, making you feel at home immediately and with nothing to distract you. The cabin aft has two twin beds and a large seating area. Here, too, only the best quality materials have been selected.
The bathroom with shower – bright, large and almost like home.
Owners cabin with king‐size bed.
Relax in the lap of luxury
A large cockpit with a large lounge area – which can easily be converted to a sunbathing area.
Feel the power while you recharge your own batteries
Anyone who drives a motor yacht of course appreciates powerful engines – power you can feel. With the BAVARIA S36 you are guaranteed dynamic driving pleasure. That is what our team built it for and it was with this in mind that they designed the engines with optional capabilities. Safety and precise handling you get thanks to a clever hull design, among other things. And sun decks fore and aft is where you lie back, relax and soak up the sun. In short, we've thought of everything.
In and around the cockpit area is where you let go of all your worries.
On board the BAVARIA S36, big and small alike gets their money's worth.
Open to everything
Isn't it wonderful to have something that adapts to all conditions. With the BAVARIA S36, our team paid special attention to variability. For instance, the seating area on the stern can be changed into a sun deck in the blink of an eye, and the huge bathing platform is ideal for swimming, sunbathing, chilling out or just romping about. Everything is cleverly thought out. Typically BAVARIA.
The newly designed lounge on the stern – for everyone to enjoy.
Elegant lines and a sporty hull.
Perfectly equipped
Isn't it wonderful to have something that adapts to all conditions? With the BAVARIA S36, our team paid special attention to variability.
Experience versatility anew every day
Just one example is the newly developed multifunctional seating area on the stern, which can easily be converted into a sun deck – to be enjoyed any time of day.
Anchor bow roller
Anchor locker
Secure handrails
Flush hatches
Glass windscreen with windscreen wipers
Hull windows
Reclining area in the cockpit
Helmstand
Seating area in the saloon
Wet bar -3 variants: OPEN, HT, COUPE
Seating area with cockpit table
Bathing platform
Yet another smart detail – a good night's rest
Design and luxury are tastefully matched – of course also in the two cabins aboard the BAVARIA S36. In the spacious master's cabin in the bow as well as in the guest cabin aft, with two single beds and comfortable seating.
No one has left any reviews yet
Save 20 % on STYLE options
For even greater comfort on board
Anchor
Bow thruster
Sun bed pillows for bow deck
Refrigerator in cockpit
Light package for interior
Light package for exterior
Electric toilet
Fusion Marine Audio package
Bennet trim tabs
Bathing platform with teak
Handrails in leather
High-quality mattresses
Blinds in lounge and cabins
High-quality worktop
Teak on cockpit floor
Whether you choose the OPEN, HARDTOP or COUPE version, the range of available features of the BAVARIA S-LINE, with its six models, offers virtually endless variations. Discover your individual options for more variety now.
More catamarans, yachts and boats