Bavaria S40
Description
The BAVARIA S40
This is how luxurious sporty can be
For moments you will never forget
When it comes to choosing your dream yacht, there is one thing you should avoid at all costs – compromises. The BAVARIA S40 makes this easy. For example, this model comes in three body types – the S40 OPEN, HARDTOP (HT) with a sliding sunroof, and COUPE. Even with regard to engine specifications and interior design we are entirely focused on your personal preferences. Pleasure starts here, with "made by BAVARIA".
Work with Yachts-Asia.com!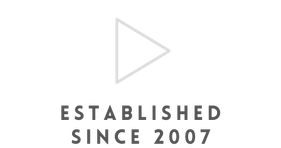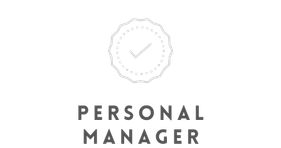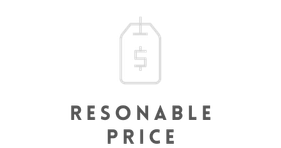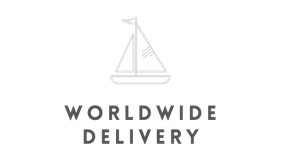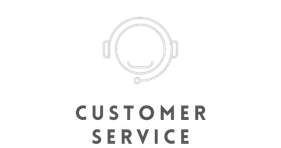 The right lighting sets the mood
To make sure that fantastic days end in fantastic nights, our designers have taken care of the right atmosphere below deck.
When dinner becomes an event
To make sure that fantastic days end in fantastic nights, our designers have taken care of the right atmosphere below deck. The light, high‐quality materials they used are a deciding factor, as are the fabrics, the precious woods and the direct and indirect lighting, which can be dimmed to match the mood. And the galley has every luxury you need to serve up several courses.
The LED ambient lighting – regulated to suit your mood.
When dinner becomes an event.
Luxury by day, luxury by night
A good night's sleep depends on the environment – on spaciousness, comfort and luxury. You need to feel good – as indeed you do in the master's cabin on the BAVARIA S40. You would be forgiven for calling it a suite, rather than a cabin. A real king‐size bed takes centre stage in this room. Large windows make sure there is plenty of natural light. And when the day draws to an end, one thing is sure – you will have a great night's sleep.
The VIP cabin with twin beds and large seating area – here, too, only the best will do.
The full bathroom with shower – it's as if you're in a hotel.
For moments you will never forget
We want you to feel at home on board a BAVARIA. That's why we do everything we can to make it as near perfect as possible.
A dream design for dream days
We want you to feel at home on board a BAVARIA. That's why we do everything we can to make it as near perfect as possible. The lines of the S40 are the work of the best designers in the world, her construction that of the best engineers. This will be evident to you in her driving pleasure, safety and economic efficiency – and the happy smile on your face. You want to bet!?
2‐in‐1 design – the redesigned seating area can be converted into a sunbed in the blink of an eye.
A large sunbathing area at the foreship.
Driving pleasure starts in the cockpit
With us, the customer is always at the centre of everything we do. Therefore, every BAVARIA is always designed based on an analysis of thousands of customer requests. On the S40 we have brought together these requests. In the cockpit, for example, the helmstand has been designed strictly according to ergonomic principles for ideal driving pleasure. In addition, only high‐quality materials and the latest technology have been used, for maximum pleasure at the wheel.
The height‐adjustable steering wheel sports design – practical and fast at the same time.
Lunch or relax. The cockpit is variable.
Carefree times ahead
Sportiness is a great benefit with the BAVARIA S40 – another is the relaxation factor. On board you have everything you need for a wonderful, sunny day of R&R. The bathing platform is gigantic and can be lowered to get your jet ski or dinghy on the water with ease. And for those who prefer to soak up the sun there is a large sun deck on the bow.
From bow to stern, there is enough space everywhere to relax to your heart's content.
A dream design for dream days.
The benefit of quality is that you sense it immediately
Attention to detail is simply good old‐fashioned craftsmanship – at least here at BAVARIA YACHTS, where we use only the best materials.
Pure luxury for pure fun
An elegant design, a clever construction and the best equipment. We call it the BAVARIA S40.
Anchor bow roller
Anchor locker
Sun bed on the foreship
Flush hatch
Glass windscreen with windscreen wipers
Hull windows
Reclining area in the cockpit
Helmstand
Secure handrails
Wet bar -4 variants: OPEN, ST, HT, COUPE
Seating area with cockpit table
Bathing platform
Sleep well, sleep in the lap of luxury
With plenty of space, comfort and luxury for a restful night's sleep, the owner's cabin is really more of a owner's suite. A second cabin has two single beds and a large seating area. Even below deck, everything is designed for optimum relaxation.
No one has left any reviews yet
Save 20 % on STYLE options
For even greater comfort on board
-Anchor -Bow thruster -Sun bed pillows for bow deck -Refrigerator in cockpit -Light package for interior -Light package for exterior -Electric toilet -Fusion Marine Audio package -Bennet trim tabs -Bathing platform with teak -Handrails in leather -High-quality mattresses -Blinds in lounge and cabins -High-quality worktop -Teak on cockpit floor
Whether you choose the OPEN, HARDTOP or COUPE version, the range of available features of the BAVARIA S-LINE, with its six models, offers virtually endless variations. Discover your individual options for more variety now.
More catamarans, yachts and boats