Hallberg-Rassy 340
Description
FAST, EASY AND COMFORTABLE SAILING
This brand new model delivers the best Hallberg-Rassy stands for combined with the latest in design from Frers. She provides higher comfort and performance in the concept and has raised the bar to a level no-one previously thought was possible for a boat of this size. The all-new Hallberg-Rassy 340 provides fast, easy and comfortable sailing at a new level.
Work with Yachts-Asia.com!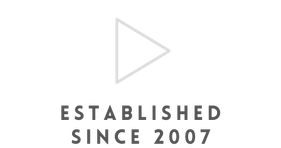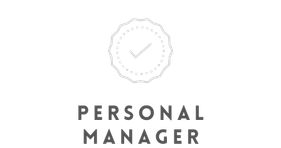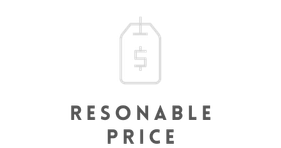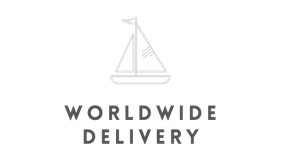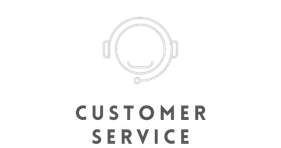 CONTEMPORARY DESIGN
The Hallberg-Rassy 340 has an upright bow for contemporary appearance, long waterline and fine sea worthiness with a rounded underwater body. The boat has an elegant integrated bowsprit with many features:
An ideal position to connect the tack of a code zero or a gennaker.
An ideal position for carrying an anchor, with a safe distance to the hull, controlled by an optional electric windlass.
Ideal for a bow ladder that will make it easy to enter or depart from the boat in natural harbours or low docks.
TWIN WHEELS
For the first time at Hallberg-Rassy, optional twin steering wheels are offered. The standard version is with a tiller. In both cases, the deep cockpit gives the helmsman good side protection. The design gives an easy passage through the cockpit. As a Hallberg-Rassy tradition, the cockpit is very well-protected. The cockpit length is a generous 2.83 m, which is no less than 42 cm longer than the predecessor 342. The design allows for easy access from the transom.
TWIN RUDDERS
The rudder arrangement, like the successful Hallberg-Rassy 44, has twin rudder blades. This provides an easily controlled boat during all sailing conditions, especially in tough weather. Because of the reduced rudder surface, compared to a single rudder solution, the rudder loads will also decrease which will increase the safety factor. Each rudder has dual self-adjusting rudder bearings that provides an easy to steer rudder construction in all conditions.
CLEAN DECK LAYOUT
There will be two winches on each coaming for sail handling. This will allow for electric winches without interfering the height below deck. There is storage space for access lines aft of the jammers. This helps to keep the cockpit tidy for lines. Also the deck layout is clean and uncluttered, with under-deck-roller for the foresail, flush mounted deck hatches and the halyards running in hidden channels back to the cockpit. It is also possible to fit an electric windlass below deck.
POSSIBILITY FOR FOLDING BATHING PLATFORM
For the first time in this size of boat, Hallberg-Rassy offers the possibility to order a large folding bathing platform. When the platform is closed, an elegant closed transom occurs. By default there is a fixed platform aft of the helmsman and a step down to the water.
MODERN SAILPLAN
The sail plan is modern. The head sail furler is an under-deck fitted Furlex TD. Cap shrouds and lowers are divided with separated chainplates. That gives easy passage on deck, good set up for sheeting the head sail and to create a wide steady support for the mast. A backstay tensioner with a powerful purchase 1:32 comes as standard. The head sail has a small overlap which makes it easy to tack. There is also a possibility to get a self-tacking arrangement. The waterline is 10.1 m, no less than 1.01 m longer than the precursor 342. According to Frers speed diagram, a loaded Hallberg-Rassy 340 will log 7.31 knots in a 90 degree true wind angle with only 10 knots true wind.
LOTS OF NATURAL LIGHT
There are four flush mounted skylights hatches, six openable portlights and three hull windows. All portlights and skylights have clear glass except the hatch in the head which is milk coloured, to let the light in but obscure views. Hallberg-Rassy 340 has lots of natural light and good ventilation throughout the interior.
GENEROUS INTERIOR
The interior is unusually airy. The settees in the saloon are 2.00 m long and further aft than usual. It gives particularly good width and volume to the interior. The mast position is out of the way right aft of the main bulkhead. Through the special layout, the galley also contributes to an unusually generous airiness in the saloon.
The galley is seagoing and out of the way from the natural flow through the boat. The person in the galley does not stand in the way of anyone who wants to enter the aft cabin. There are deep double sinks and a large fridge. The work surface in the galley is already as standard in solid composite stone.
The ventilated cabinet doors are flush mounted and have invisible hinges with built-in end stoppers so that the door does not hit the other interior.
The forward cabin is very spacious and is regarded as the owner's cabin. The length of the double berth is 2.04 m long, 1.98 m in the aft end and a generous 62 cm in the foot end. The forward cabin has two own hanging lockers, two vanities, several lockers and a deck hatch over the berth.
The head has excellent ventilation with openable portlight and deck hatch. The sink and the surface around it are made in solid composite stone. The holding tank can be emptied either to the sea or via a deck suction fitting which comes as standard equipment.
The aft cabin is also spacious with a really generous double berth, 173 cm in the head end and a huge 142 cm in the foot end.
The new Hallberg-Rassy 340 replaces the 342, that is built in 329 units during 13 years. Although the 340 is larger and offers more volume than the 342, the sailaway price remains the same. At the same time the standard specification is adjusted, both up and down, to correspond to the expectations of 2018 and far beyond.
NOMINATED FOR EUROPEAN YACHT OF THE YEAR
The Hallberg-Rassy 340 has been nominated to the honourable title European Yacht of the Year 2019, in the category "Family cruiser". That means that the Hallberg-Rassy 340 has been ranked as one of the most interesting and promising newcomers of its class.
"Swede dreams. The magazine also writes: …full of surprises…a revelation to me…she felt incredibly solid and reassuring. Yet, there was more than that – she also felt rather playful and, dare I say it… sporty. No question, this is a fast boat... totally in control... we were also out in some pretty wild chop and she handled it with aplomb… the 340 is a fun boat… sails extremely well and also provides really good accommodation…this is a yacht that inspired confidence…"
"The enticing new, modern shape of Hallberg-Rassy: beam carried aft, twin rudders and a straight stem with integrated bowsprit… The Hallberg-Rassy is a very special small yacht, which brings a real air of luxury. It shows how a relatively small cruising yacht can still take you places in true comfort, offer a rich sailing experience and provide the longevity and resale value of premium build quality… a very well designed and finished cruising yacht…"
Hull and deck
Gelcoat colour: white. Laminate construction of Hull: isophtalic gelcoat and a vinylester based barrier coat, polyester laminate. Hand lay-up method, insulated against heat and cold. Integrated rubbing strake with brass strip. Blue decorative band in gelcoat. Strong floor reinforcements. Deep bilge. The boat has a bolt on lead keel with sturdy stainless keel bolts. Deck, coachroof areas and also cockpit are of sandwich construction laminated to the hull to form a one piece construction. Cockpit length 2.83 m.
Deck and deck fittings
Integrated bathing step with folding ladder. Toerail, handrails, cockpit seats, cockpit floor, side trims and bathing step in quality teak. Strong stainless steel cleats forward and aft. Spring cleats and fittings for gennaker blocks fitted on toe rail. Four skylights deckhatches with clear acrylic glass. Totally six opening portlights. The toilet compartment has an opening deck hatch as well as an opening port light. The aft cabin has a opening porthole. Pulpit and pushpit guard rails. Two Lewmar 40 EVO selftailing chrome sheet winches. Two Lewmar 30 EVO chrome halyard winches. Windscreen with handholds and sprayhood. The mid section of the screen opens. Easy view compass in instrument console above sliding hatch. Genoajib tracks with floating blocks and return pulleys to sheet winches. Stainless steel ruddershafts with two self aligning bearings for each rudder for safety and low friction in all situations. Tiller steering. Two self-closing ventilators on coach roof. Chain locker forward with space for fenders and chain. Integrated bowsprit. Deck scupper drains to avoid hull marking. Space aft for two 3 kg gas cylinders.
Mast, rigging and sails
Fractional rig by Seldén with strong tackle backstay tensioner with purchase 1:48 for trimming of mast. Headsail furling and reefing system Seldén Furlex TD with under deck furler. Double spreaders. Windex on mast top. Mainsail and genoajib in Offshore version from Elvström Sails in Denmark. Main sail cover. Halyards and lines lead into cockpit through 8 Spinlock jammers. Single line reefing system to the cockpit. Seldén Rodkick. Main boom supplied with outhaul and two reefing lines. LED deck light on mast. International LED Navigation Lights.
Accommodation
Interior tastefully finished in khaya mahogany with matt silk varnish. Flush mounted interior locker doors with invisible hinges and built in end stoppers. Well positioned lighting. No fiberglass visible. High quality upholstery. 12 cm sandwich foam cushions, all in two densities for great comfort. Curtains for side portlights and skylight hatches. Floors are in real mahogany wood with inlaid holly stripes and varnished. Inspection openings in floorboards for easy access to valves, speed transducer, bilge etc.
Saloon
Two sofas, each 2.00 m. Lockers above the sofas and partially in the L sofa. White headlining accentuated with mahogany inlays. There is a strong saloon table. Three opening portlights in the saloon/galley area. Headroom 1.91 m.
Galley
Solid composite stone countertop with mahogany fiddles around. Cooker with oven, lighting with the push of a button, no matches needed. Two extra deep double sinks. Ample stowage room, chopping board, drawers and waste bin. Fridge: well insulated box with basket and cooling unit with an electric Danfoss Compressor. Vanity with electric switch panel. Two opening portlights in the galley area.
Forward cabin
Generous double berth 2.04 m long and 1.98 m wide at the widest part. Footend 62 cm wide. Two big hanging lockers, two vanities and several lockers. Above and below berth generous stowage (no tank). Opening portlights and opening deck hatch over the berth. Door leading to saloon.
Aft cabin
2.00 m long berth, 173 cm wide at widest part. Footend 142 cm wide. Spacious hanging locker. Lockers above berth and stowage below. Door leading to saloon. Opening porthole for good ventilation.
Heads compartment
Interior lining and cupboard in white matt Resopal. Watertight shower stall with teak grating. Robust manual pump toilet. Holding tank, to be emptied by gravity or deck pump outlet. Composite stone wash basin and countertop. Stowage above and below. Large mirror. Opening porthole as well as opening deck hatch for good ventilation. The deckhatch glass is milk coloured, to allow light in but obscure view.
Engine, electricity and fuel
3 Cylinder Volvo Penta D1-30 engine with sail drive and a two bladed folding bronze propeller. Carefully sound insulated. All parts easily accessible. The engine is fresh water cooled. Engine hours counter. 12 Volt starter battery 62 Ah dedicated for engine start only. House batteries 240 Ah 12 v flat plate type. Charging of batteries is by 115 A alternator from engine. Switch panel with fuel and water gauges and automatic circuit breakers. Lighting strategically placed throughout. 12 v outlets at the saloon vanity and above sliding hatch in cockpit. International LED Navigation Lights. Capacity of Diesel tank 188 l, located under the stb side sofa.
Water
Pressurised fresh water system with one eight litres pressure tank for cold water. Freshwater tank 277 litres, located under part of the port side saloon sofa. Manual bilge pump as well as an emergency bilge pump.
Instrumentation
Raymarine i50 Tridata with Triducer for Speed, Depth and water temperature. Magnetic compass. Engine panel with RPM-meter and engine hours counter. Tank meters for fuel and fresh water are located at the electric central above the saloon vanity.
Ventilation
Four flush mounted opening deck hatches, seven opening port holes, ventilation in companionway washboard, two self closing vents in the saloon. Ventilated interior lockers.
Certification
The boat is CE certified by DNV-GL (Det Norske Veritas - Germanischer Lloyd) and delivered with a CE certificate and a CE plaquette for category A (unlimited ocean voyages).
Underwater hull finish and loose equipment
The underwater hull is treated with two coats of epoxi primer plus two applications of antifouling. • 4 Fenders • 4 Mooring lines • Flag staff • Mainsail and furling genoajib in coded sail bags • Two winch handles • Two fire extinguishers
Modifications reserved.
Chosen extra equipment may affect this standard specification.
Drawings are for orientation only. Measurements are not to be taken from these.
Drawings and photos may show options at additional cost.
SAIL READY PACK
Navigator pack B&G or Raymarine
OneSails sail pack Dacron; tri-radial cut, full batten mainsail with Selden sliders, furling jib
Lazy bag with lazy jacks
Electrical windlass 1000W with additional battery (95Ah)
Anchor Lewmar "Delta", with 50m galvanised chain
Windlass control unit with chain counter
PURE PERFORMANCE
PURE PERFORMANCE VAIL (Vacuum Assisted Infusion Lamination) hull and deck with vinyl ester resin, lightweight interior furniture is built with a combination of Oak veneered plywood with EcoTwin board and occume lighter weight plywood used in low wear areas, composite main bulkhead, jib sheet outhaul & inhaul, Performa Harken winches upgrade, 2x genova halyard, Dyform standing rigging, Dyneema running rigging, split backstay with cascade system
OneSails sail pack
Hydra-net spectra tri-radial cut, full batten main sail, with Selden sliders, furling jib
Gennaker sail
Performance T-shape 2.35m composite keel upgrade (iron fin/lead bulb)
More catamarans, yachts and boats