Bavaria Cruiser 34
Description
The BAVARIA CRUISER 34
Set the course and head for fun
Diverse and functional
We believe that even smaller yachts can be tremendous fun. With the CRUISER 34 we have succeeded in bringing together the most important aspects of sailing – sailing pleasure and spaciousness – in one boat. This yacht has excellent – and very safe – sailing characteristics. The XXL cockpit area is pleasantly commodious during sailing and in between. And below deck there is all the room you need for six people. The CRUISER 34 is the small, yet still very great BAVARIA. It comes in a 2- and a 3-cabin version with single or twin helm positions.
Work with Yachts-Asia.com!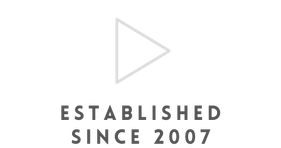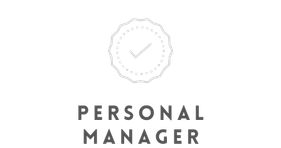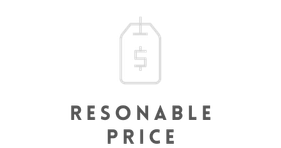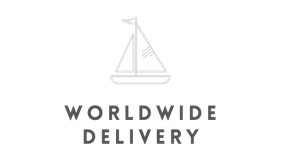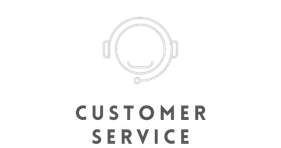 A lot of space for perfect comfort
Whether 2 or 3 cabins, the CRUISER 34 offers many options and even more space.
With two cabins - and every comfort
No compromises below deck. Even in the smaller 2‐cabin version of the CRUISER 34 you have all the amenities you need below deck for a cruise. A large, bright saloon – thanks to loads of natural light. A functional galley and a corner for the skipper to work and do planning. In short, a space with many well‐conceived options. So typically BAVARIA.
It's like a home away from home – the huge bathroom of the 2‐cabin version.
Everything you need for navigating: the chart table corner.
Designed with passion for cooking with passion
Meals are important, especially on longer trips. Sink, stove and refrigerator are tailored to meet the needs of a crew of six people. You can just as easily whip up some snacks as prepare a meal of several courses. Once again we have paid attention to detail – from the look of the solid wood surfaces to high‐quality equipment. There is therefore nothing standing in the way of convivial evenings with delicious food.
The classy galley has an L‐shape and a stainless steel sink.
Clever lighting concept for the salon.
Lovely days, equally lovely nights
Up to six people can be accommodated on the BAVARIA CRUISER 34. Not one of them will lack for anything – even when it comes to bedtime. Aft there are two equally sizeable cabins, with another extremely comfortable cabin for the owner in the bow. Designed to be bright, with beautiful wood details – in short, three cabins that makes it easy to go to bed and hard not to lie in a little longer.
The bathroom includes a shower system.
View into one of the spacious aft cabins.
Ambience is a question of design
You spend a lot of time on a yacht. That is why our engineers, designers and boat builders have also spent a lot of time trying to make it as comfortable and convenient as possible for you. Six people need space – and space they get, because the BAVARIA CRUISER 34 has, for example, storage space in every corner. Right in the middle there is a table around which everyone gathers to share the pleasure of letting a great day of sailing wind down to a wonderful end.
With the saloon table folded up, there is space for everybody and everything.
A lot of storage space in the salon.
Set the course and head for fun
The CRUISER 34 is available in two different deck layouts. With one or two helmstands. You decide.
Generous down to the smallest detail
For BAVARIA, attention to detail always means combining comfort and safety. For example, the cockpit layout with its two steering wheels ensures that the helms‐man always has an unimpeded view of the sails, the course and the crew – for the utmost safety. At the same time, all the modern conveniences are there. The cockpit offers plenty of space and free access from the bathing platform to its companionway. It is also a meeting place for social and entertainment activities. Gathered around the large cockpit table, everybody enjoys the time spent together during a cruise.
Everything under control, because everything is in the right place.
Anchor with remote control.
Easy to sail. Easy to like. The CRUISER 34 with single steering wheel
Sailing is all about rest, relaxation and fun – with the right boat. With a pre‐balanced rudder and a single large steering wheel (standard design), the BAVARIA CRUISER 34 is a very easy yacht to sail. Thanks to a highly economic layout and more efficient, state‐of‐the‐art technology, captaining this yacht is a breeze. This is so that you can concentrate on just one thing – simply relaxing. The CRUISER 34 is ideal for families – and cruising with friends. Or for just going out on your own sometimes. She has everything that characterizes a BAVARIA: quality, German engineering and attention to detail – for a great deal of fun.
Even handling her is so easy, it is pure relaxation.
Available with 1 or 2 helmstands.
Clever details from bow to stern
A compartment in the cockpit table or a place to put your jacked directly at the helmstand are only two of many details.
Get carried away by the new look of the BAVARIA CRUISER LINE
A fresh breeze on board and a greater range of optional features The BAVARIA CRUISER LINE combines perfect sailing with the utmost comfort. The models embark on the 2020 season with a new look, new highlights in the standard version and offer a surprising variety of optional features for the interior.
Sporty design
Lightweight composite steering wheels
Flexible selection of wood tones
Best equipment in the right places
The perfect sailing yacht also needs the best equipment from well‐known producers.
XXL-bathing platform
Twin steering wheel
Steering pedestal with GPS plotte
Gennaker winches
Foldable XXL-cockpit table
Genoa winches
Hull windows
Halyard and bulkhead winches
Rail gate
Mainsheet system
Flush hatches
Genoa tracks
Anchor locker
Bow roller for anchor
Designes for the best of times - your leisure time
Like a terrace and a sailing workstation in one – that is the cockpit area on the BAVARIA CRUISER 34. With enough room for everything, it is equally suitable for relaxing during breaks at sea and in ports as well as for performing the job of sailing itself. With ergonomic cockpit seats that stave off fatigue even after several hours – and make relaxing even more relaxed.
VPP sail performance at 16 kn true wind speed; deep keel 2.02 m.
No one has left any reviews yet
More catamarans, yachts and boats