Bavaria C50
Description
The BAVARIA C50
Perfect view of the sails, the course and all the fun.
Beauty and performance
With family or with friends – the BAVARIA C50 is about the pleasure of sailing, but it's about relaxation too. Together you can enjoy a fabulous time on water or on land, and with a lot of people. That's because, as well as a three, four and five‐cabin version there is even a six‐cabin version available. As with the BAVARIA C45, the C50 comes in two different equipment levels: 'Holiday' and 'Style'.
Work with Yachts-Asia.com!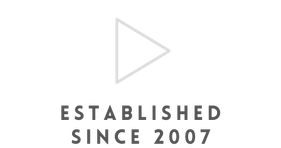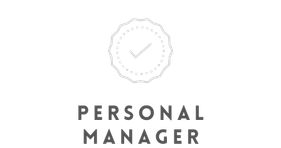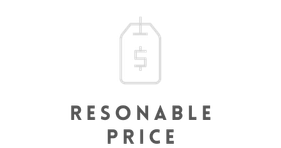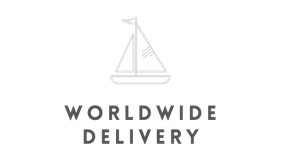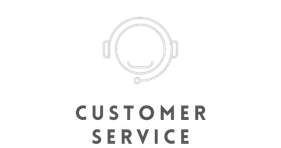 Everything but ordinary
A touch of superyacht, even below deck. Everything feels enormous. For example, sit on the big lounge sofa at the saloon table, surrounded by lots of natural light streaming in through the stylish light‐strip. In the evening, an intelligent LED lighting concept creates a pleasant atmosphere. For instance: when dinner is being prepared in the extra‐large pantry and you look up at the starry sky through the big deck hatches. The BAVARIA C50 – a star in so many ways.
White oak edition: Bright, even when it gets dark
Friendly. Open. Comfortable. White oak brings a touch of the country house below deck – even when you're out at sea. Everything feels inviting and cosy. The ideal place to enjoy quality time with your wife, children, friends and relatives.
Everything in its place. The galley, not only for hobby cooks.
For breakfast, lunch and dinner with the whole crew and guests.
The saloon is a winner with its tasteful ambience and masses of natural light.
Bright and friendly: the finest materials, including in the bathroom.
When comfort and luxury become the owner's cabin
An en-suite bathroom, a separate shower, the owner of a BAVARIA C50 does not have to do without anything. Plenty of light and a king-size bed included.
Every good day is followed by a good night: the owner's cabin is the perfect refuge.
You're guaranteed to feel comfortable here in the fabulously big queen‐sized bed.
The aft cabin to starboard. A small suite for the crew.
Plenty of wardrobe and storage space in the aft cabin to port.
The new wow in this class
Our aim was to make the BAVARIA C50 nothing less than a new benchmark in the 50‐foot yacht category. We're sure we succeeded with its elegant, flat hull line and stunningly dynamic silhouette.
The walk‐on deck is free of edges and steps, the hatches recessed into the deck provide optimum lighting and ventilation. Everything is clear and minimalist, reflecting our understanding of good, modern yacht design.
Hull windows: Embedded into the elegant, flat lines of the hull are fabulously large windows that provide more light below deck.
XXL bathing platform: 2.68 metres of width for everything that's fun right next to the water: sunbathing together, swimming, diving – there's space for it all.
Extra sunbathing areas: If you don't feel like withdrawing to the cockpit area to relax, then there's also space at the bow and beneath the boom.
Dual wheel steering: Keep an eye on the sails and the course. And on lots of other things on board, such as tank levels, using the touch displays.
Renowned Yacht Designer Maurizio Cossutti and his team have done some outstanding work
They created a masterpiece in the BAVARIA C50, with its elongated hull three big windows, the long window strip and the special cockpit design, divided discreetly into sailing and relaxation areas so you can enjoy both aspects in full.
There are two versions to choose from:
"Holiday" Version
As its name suggest, it means your holiday can begin. Everything you need is on board – anchor winches, navigation instruments – and everything else besides. You can also enjoy the highest degree of seaworthiness that a sailing yacht can offer.
"Style" Version
The BAVARIA C50 STYLE is the perfect choice for demanding owners. It offers more features and more design elements – such as selected woods and upholstery for maximum style and personalisation. The grey decorative strip along the hull turns heads too.
The pleasure of sailing always in mind
Nothing should get in the way of the pleasure of sailing. That's why both helmstands give you a perfect view of the sails and the route ahead. Everything is always in sight – including the instruments, which are extremely easy to operate. Even turning is easy, thanks to a self‐tacking jib.
The BAVARIA C50 also has a good potential for speed. The performance rig is pure joy, even for ambitious sailors, and it makes the yacht fast and safe in any weather.
Perfection not only in design
The BAVARIA C50 is a joint project by BAVARIA YACHTS and Cossutti Yacht Design – almost legendary when it comes to fast and elegant yachts. Their expertise is a guarantee of exceptional sailing performance and safe, balanced handling.
It makes the hull more stable but also lighter. A high but balanced sail area / displacement ratio also promises outstanding sailing performance coupled with extremely straightforward, safe handling.
VPP sail performance at 12 kn true wind speed; 103% Jib and Gennaker; deep keel 2.30 m.
Because the best is just right
Quality always makes the difference. Why? Because you can simply tell when materials are special. You can feel it and you can see it. Solid wooden trim, for instance. It's the love of detail that makes a yacht what it is – and, where it matters, hand craftsmanship. At BAVARIA YACHTS, the entire interior is made in Germany. Every single wooden component is varnished up to six times. This is a level of quality you simply can't replace.
But it isn't just us at BAVARIA YACHTS who are striving for the best result. Every stage of the creation of our yachts involves reliable, big‐name partners, each of them market leaders in their field. They too help ensure that the quality is up to the mark – for the best of times at sea.
The Interior
Each room is given its own atmosphere by the way the interior is built. That's why there are three types of wood to choose from: from dark (mahogany, walnut) to pale (white oak). All of the furnishings in the cabins and saloon are manufactured in modules, separately from the hull. The same goes for all the installations, the laying of cables and lines. At the end, each module is checked carefully to see that it works correctly, and only then installed.
The Leather
Leather is one of the most beautiful and exclusive natural products. It's tough and resilient on the one hand, but gives a wonderful feeling of comfort on the other. When you touch it, you can simply feel the exclusivity, and on the BAVARIA C45 it's always carefully matched to the interior.
The Floor
Floors on yachts have to put up with a lot. Water, heat, knocks. That's why they have to be extraordinarily tough. We only use materials that can withstand every step, every kind of pressure and every weather. And we install them in a functional design and at the top quality level.
You can't sail properly without the proper sail
Every trip is different. And the demands on sails are equally diverse. So every trip has to begin with choosing the right sail. Day‐excursion? Sailing through an archipelago for a week at midsummer? Or is it going to be a really long voyage?
If you're sailing on the open sea, the material your sail is made out of has to be able to cope with the weather conditions. Dimensional stability and durability are key. Find the right material with us:
Polyester fabric has changed enormously in recent years and has developed to a very high standard. Dacron is the most popular sail material. It's almost indestructible, very resistant to UV light, and economical too. That's why it's suitable for making sails for average demands.
Sails made of this material offer excellent dimensional stability. They're low‐stretch, durable, and highly tear‐resistant. The advantage here is that you can sail more efficiently in different wind strengths without any loss of handling. That means you can sail fast – closer to the wind – with less listing.
The big advantage of nylon is that it can be woven very tightly. This produces a very light and strong fabric. Despite being so light, it exhibits high tensile strength. Because of that and because it's so resistant to wear, this fabric is excellent for downwind sails like spinnakers and gennakers.
No one has left any reviews yet
More catamarans, yachts and boats